"I have been crucified with Christ and it is no longer I who live, but Christ lives in
me. And the life that I live in the flesh, I live by faith in the Son of
God, who loved me, and gave Himself up for me."
Galatians 2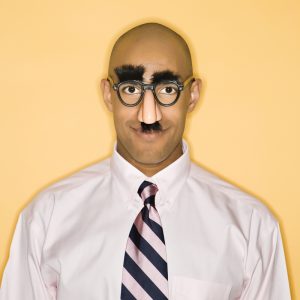 Have you tried to act like someone else? It takes hard work to convince others you are someone different than who you are.
Some actors/actresses can only accomplish this by immersion into a character. However, when the person finishes the film or play, they go back to being themselves.
Some people "play" at being a Christian without being fully committed to following Christ whole-heartedly.
While this might look good on the outside, when no one is looking and they are "off-stage," they go back to whatever they did before. Becoming a Christian means you become a "Whole New You." That doesn't mean we don't fall or stumble as we wrestle with life's problems, it just means your desire is to be like Christ and your thoughts turn back to Him in faith to receive His mercy and grace.