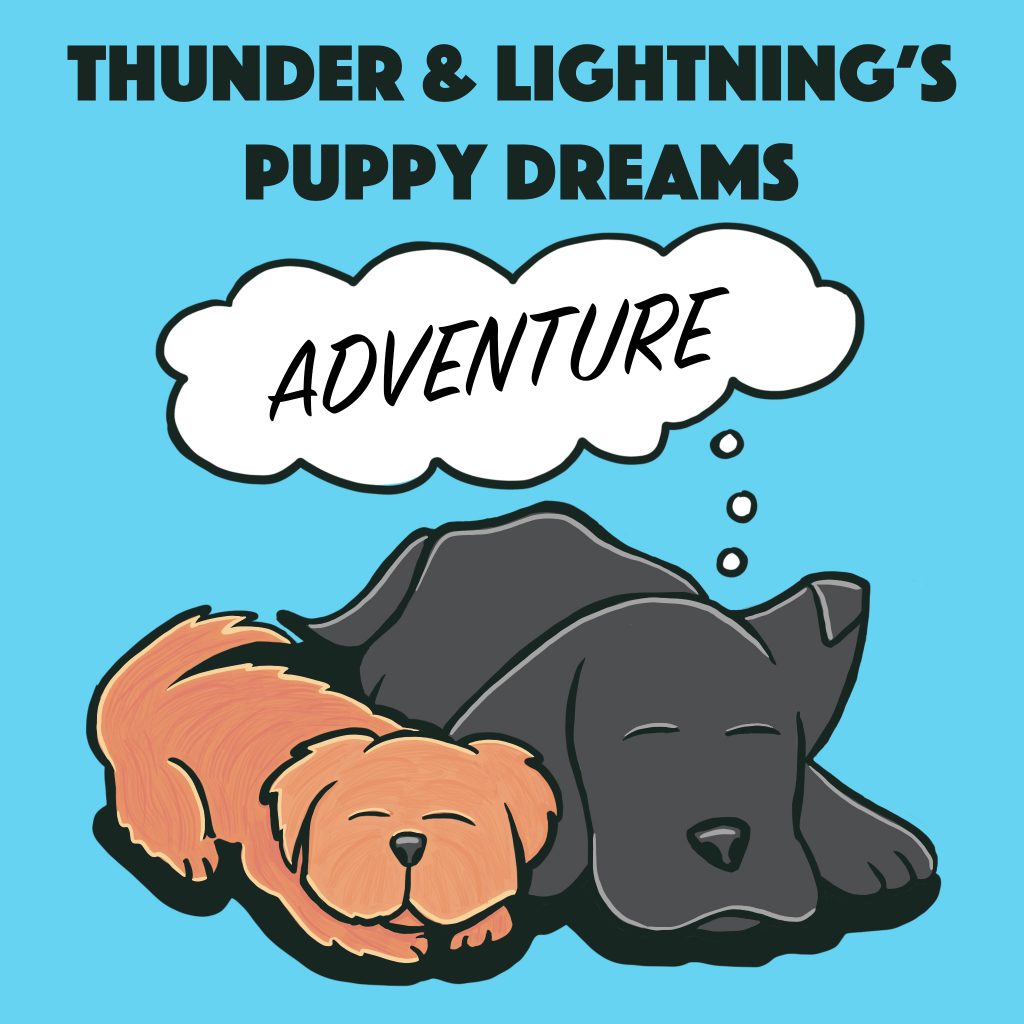 Thunder & Lightning Puppy Dreams – Podcast for Kids
I've created a new podcast for kids, called Thunder & Lightning's Puppy Dreams!
This podcast, based on the dogs from the Thunder and Lightning Series, is recommended for children in kindergarten through 2nd grade. To parents, if you're looking for a clean, funny, and exciting podcast, look no further. Hear the podcast on Anchor or a different platform listed below.
Episode 0 – Introduction
Episode 1 – My New Home
New episodes will be released on Friday mornings after 10:00am.
Listen to the entire podcast series on your favorite platform:
Anchor
Spotify
Breaker
Radio Public
Google Podcasts (Android Devices Only)