"And we know that God causes all things to work together for good to those who love God, to those who are called according to His purposes." Rom 8:28
When we read this Scripture, some Christians take the Candy Land approach and are soon disappointed with God. Their take is that God runs a candy store and He always gives His children whatever they want, even if it isn't in their best interests long term. Similar to giving a child all the candy they want whenever they want it. Soon they reap a harvest of cavities, tooth decay, poor health and other issues.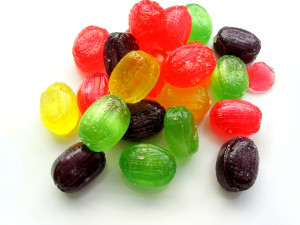 However, God works everything together (not just what we consider good, but everything) for good. This good may be something beyond our plans. Perhaps God is building patience in you. If so, you may experience trials to learn perseverance. God may want you to minister to those who are in need, which could mean you would have experienced a similar need (financial, physical, emotional) in your life so that you can empathize with those who are hurting.
God doesn't waste any experience in our lives if we let Him have the controls. If God's in charge, things will work out for the best according to His will and your benefit. That result may be different than your plans. Are you willing to let go and let God work?
Photography © Kmitu | Dreamstime Stock Photos